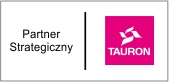 XIX edition of POWERPOL National Power&Heat Congress is to launch on 14th and 15th  January in Warsaw, in Hotel Sofitel Victoria. The leading theme of this year's Congress is:
"Year 2019: Balanced development of Polish energy"
2019 is the year of intensive changes for Polish manufacturers. The changes are the consequence of legislative surroundings, optimization of manufacturing processes, operative security for strategic companies, launching new investments. The new government priorities of energy politics in matters of balanced development, energy effectiveness, environmental protection, electromobility, renewable energy and clear air are among the issues addressed during the Congress.
The Congress is an opportunity to exchange the views and experiences between the representatives of the biggest national energy companies, the most important  trade associations, think-tanks and business representatives. We will focus on conditions and perspectives for electric power engineering and gas sector but also on chances of eco-mobility and cogeneration development. We want to address the issues of capacity market and stronger, international pressure on coal.
Krzysztof Karaś
Prezes Europejskiego Centrum Biznesu